I just took to West London framer Graham Harrisson one of my two prints due on auction for the Cancer Research UK fund-raising event Sound & Vision.
The print is an EPSON Digigraphie of Paul McCartney backstage at Hyde Park with first Hard Rock Café waitress Rita Gilligan in 2009. Sound & Vision, in its 6th edition, is an event celebrating music at the legendary Abbey Road Studio, with live performances from Tom Jones & The Feeling and consisting on auctioning a number of music memorabilia and fine art limited edition prints.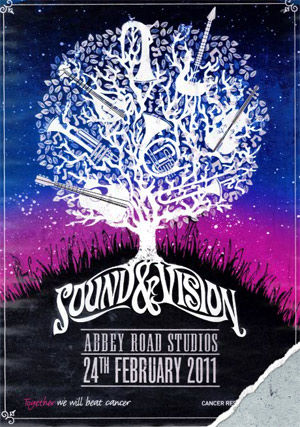 A few gigs this January with some of the "next big things" of 2011:
Funeral Party,
Clare Maguire,
Mona (Q session at Concrete and MTV session at Koko),
CocknBullKid,
Kid Adrift,
Liz Lawrence,
Giggs
as well as not-so-new:
Metronomy
Chase & Status
and not new at all:
Thin Lizzy
supported by Supersuckers and FM,
check out the galleries on the links on Flickr!